skillfully crafted digital campaigns
Reinventing Internet Marketing
Concept Design
From the earliest stages of a brand or product's inception, our energy is dedicated to laying strong foundations to ensure future success.
Branding
We believe that each brand tells a unique story. Focusing on relaying meaningful messages is the cornerstone for each brand.
Digital Strategy
With clear and purposeful goals, we consistently aim high to achieve the best results for our clients.
This is what we do
Our Departments
Pay-Per-Click Advertising is our specialty. We use well-placed ads to attract consumers in order to drive sales.
We search engine optimize all our websites to ensure that they are visibly viable across all search engines platforms.
Utilizing top class programmers and developers we ensure our sites are consumer friendly, easy to use and navigate.
We like to stay on trend with all things social media related utilizing the many advertising and marketing services of platforms such as Facebook, Instagram and Twitter.
Email marketing and re-marketing helps maintain excellent relationships with our existing client base as well as extending our reach to new potential customers.
Our in-house team of writers provide and manage excellent, top quality content to deliver key information about many products, to help consumers make informed buying choices.
28
Social Media Accounts Managed
52
A+ Grade Articles Written A Week
Expertise
Our Services
We are an innovative and dynamic company. We  design and develop websites for
industry leading global clients. We are constantly monitoring industry best practices to provide you with the results you desire. All of our team members are creative thinkers with strong analytical skills and a positive attitude. 
Development
PHP, JavaScript, MySQL
Apache, nginx, varnish, Akamai
BootStrap, XHTML/CSS, HTML 5
Magento, eZ Platform, WordPress
Paid Advertising
Google Ads
Bing Ads
Facebook Ads
Integrations
SEO
Amazon
Email Campaigns
Social Media
Analytics
Design
Graphics
UX/UI
Responsive Web Design
We are digital thinkers
Management
Dan Levi-Mazloum
Director of Operations
Heading up the entire operations, Dan works hard to ensure that both professional and personal needs are met for our team whilst delivering formidable client driven solutions to maintain our unrivaled position as a market leader in the digital marketing arena - no mean feat! His success in managing to leverage solutions cross-functionally and continuously advance efficiency and effectiveness of learning and performance solutions through the use of innovative turnkey technology ensures outstanding results. Outside of work, Dan is an awesome family man. He loves Thom mayonnaise and coffee.
Paula Drakes-Cohen
Head of Content & SEO
Paula is an integrated digital communications strategist who has a natural passion for building relationships between brands and clients. Her work experience has spanned the globe and helped shaped her eclectic marketing approach which synergistically combines traditional marketing techniques, digital marketing, social media, best SEO practices and delivering awesome content. Utilizing turn-key technology and multi platform media communications to reach and engage customers she crafts the perfect voice for any marketing brief to get amazing results.
Our Satisfied Clients Tell Their Stories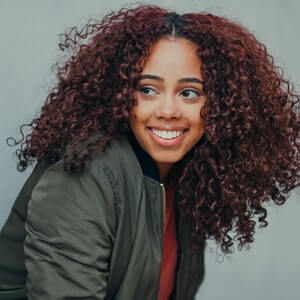 Phillipa W.
CEO
Before we contacted Marketily, our site wasn't even on the first page of Google's search results, Now, we are in the top four results for all of our targeted keywords, sometimes even higher.

Ariel D.
Director of Business Development
Thanks for the website redesign! Not only does my site look better, conversions have skyrocketed 🙂

Peter D.
SaaS Consultant
After only one month of using your PPC services, our sales climbed more than 60%, all while staying within the agreed upon advertising budget. Fantastic

David C.
Head of Product
When it comes to professionalism and PPC Management, Marketily scores the highest marks. Never again will I try to run my own PPC campaigns!

Lauren B.
Chief Operations Officer
It's been a real pleasure working with the full Marketily team. Our campaigns are improving on a weekly basis, and they always keep me up to date with exactly what is going on.

Jane S.
Customer Retention Manager
Since starting with Marketily, our click-through-rate is up 300%! That's way better than I would have expected - and I have high expectations. Highly recommended...